Don't Miss These Activities Open to Everyone!
Don't have a Winterfest wristband?  No problem – there's lots going on in the Lake George Area.
ICE CASTLES!
Ice Castles is an awe-inspiring, must-see winter phenomenon that brings fairytales to life January and February. This winter, escape into an icy wonderland at The Festival Commons in beautiful Lake George, New York. Lake George, New York is one of only five locations across the United States. Each castle is approximately an acre in size and consists of more than 25 million pounds of ice.  See more here.
WINTER CARNIVAL
LAKE GEORGE WINTER CARNIVAL!
Every Saturday and Sunday in February, winter enthusiasts flock to Lake George Village to watch, support, and participate in the cook-offs, races, tournaments, games and other activities on the ice and around the village. See more here. (Photo credit: The Post Star)
FIREWORKS (8 MIN SHOW AT 7PM)
At 7pm, a short fireworks show will take place in Lake George Village.  The explosions will take place overhead, rather than over the lake, so the best viewing areas are the sidewalks throughout the Village.   And, Beach Road Parking Lot and the adjacent section of Beach Road will be closed to through traffic from 6:30-7:30pm, allowing for plenty of socially distant spectating.
Duration: 8 min long
Best Place to Watch: 
Village Sidewalks 

Or, the Beach Road Parking lot, and the adjacent section of Beach Road.
When: 7pm-7:08pm
Wear Masks & Stay Socially Distant.  (Otherwise, we won't be allowed to continue the shows)
LAKESIDE ICE SKATING RINK (7 Days/Week)
Lake George's new public ice skating rink  is fun during the day and magical at night.  A charming new rink will be waiting for you next to the Shepard Park beach.  Bring your skates, and your camera, because this will be a moment to remember.  (Weather/ice dependent)
Find it on the Winterfest map here.
PAINTING WITH PATRICE
Paint with 

Patrice

Presenting two hour guided 

paint classes held every 

Sunday in February of 2021 (2/

7, 2/14, 2/21, 2/28) from 1 

to 3pm at the Holiday Inn in 

the Prospect Room, located at 

2223 Canada St. Route 9, Lake 

George.

For each class participants 

will complete an 8 x 10 inch 

painting using acrylic paints 

on stretched canvas. 

We will 

be inspired by Georgia O'

Keeffe, who stayed for 

summers on Lake George. Below 

are 4 works by O'

Keeffe labeled with the date 

we will use each of them for 

inspiration.

Reservations for painting should be made at least 1 week prior to attending.

Reserve your spot by calling 518-696-3399

*These painting sessions are open to all artistic abilities, no experience is necessary. All materials will be included in the $20 per person/per session fee. Masks are required for these socially distant, 10 person limit classes.

Feb 7 Inspiration:
Feb 14 Inspiration:  
Feb 21 Inspiration: 
Feb 28 Inspiration:  
SPECIAL FEBRUARY WINE TASTING EVENTS
Monday, Feb. 1 to Sunday, February 7th: Live, Love, TASTE Week
Wine tastings are back! Book your tasting for this week and while you're there enjoy an extra 10% off all specialty food products! Plus, shop from Adirondack Winery's huge selection of Valentine's Day gifts including their Galentine's Day Kit (perfect for girlfriends to celebrate the holiday!), Date Night Romance Kit, Personalized Wine Bottles, Chocolates, Cheese and more! Learn more at adkwinery.com/events and book your wine tasting during this event at adkwinery.com/book
Monday, February 8th to Sunday, February 14th: Love Is in the Air at ADK Winery
Show your special someone how much you care with a romantic wine tasting unlike any other!
Book a tasting for Valentine's Day week at Adirondack Winery's Lake George Tasting Room (285 Canada St.) and add their "Sweetheart Tasting Plate" featuring a milk chocolate maple truffle, maple chevre (soft cheese), key lime cookies, maple crackers and apple pie infused wine jelly! Also includes a FREE dessert wine taste! While you're there, enjoy an extra 10% off specialty food items and bring home one of their Valentine's Day wine kits (Galentine's Day Kit, Valentine's Day Romance Kit) for even more fun when you get home! Learn more at adkwinery.com/events and book your wine tasting during this event at adkwinery.com/book
Monday, February 15th to Sunday, February 21st
Wine Carnival is back! Add Adirondack Winery's Wine Carnival tasting plate to any wine tasting! Features Lowville cheese, wine infused popcorn, wine cotton candy and wine chips! Save an extra 10% on specialty food products all week; plus, sign up for text messages this week for a chance to win a $50 gift certificate! AND your menu will be loaded with fun games to play while you taste! Learn more at adkwinery.com/events and book your wine tasting during this event at adkwinery.com/book
Friday, February 26th to Sunday, February 28th: Open That Bottle Weekend
Every wine tasting this weekend includes a chance to win a FREE wine accessory! Your Tasting Associate will randomly select a cork from our prize pool and if they select one of the prize corks you get that prize! Prizes include corkscrews, aerating pour spouts, bottle stoppers and more! And save 10% on corkscrews, openers, stoppers, pourers and specialty food products all weekend long! Learn more at adkwinery.com/events and book your wine tasting during this event at adkwinery.com/book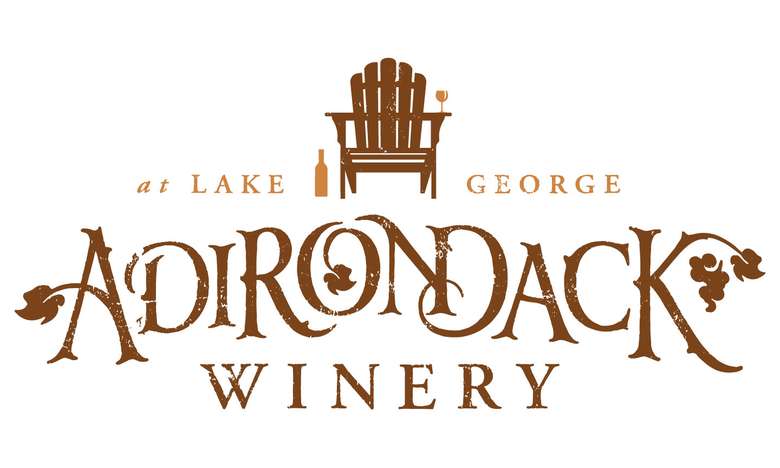 Winterfest will take place Mid-December 2021 - March 2022
ASSUMPTION OF RISK & COVID INFORMATION 
Covid Statement:  We want you to have an enjoyable and safe experience in the Lake George Region.  All of our hotel, restaurant and activity providers are required by the state to strictly follow the individual safety mandates for their businesses.  Additionally, the region mandates social distancing, mask wearing and hand sanitization.  All activities are subject to change, and guests will be notified if changes are made to available activities.
ASSUMPTION OF THE RISK. I acknowledge and understand the following:
Participation includes possible exposure to and illness from infectious diseases including but not limited to COVID-19. While particular rules and personal discipline may reduce this risk, the risk of serious illness and death does exist.  By participating with Winterfest, I knowingly and freely assume all such risks related to illness and infectious diseases, such as COVID-19, even if arising from the negligence or fault of Warren County and Americade.  I hereby knowingly assume the risk of injury, harm and loss associated with the Activity, including any injury, harm and loss caused by the negligence, fault or conduct of any kind on the part of the Released Parties.
I understand the activities associated with Winterfest involve numerous risks including, but not limited to, the risks posed by variations in terrain and snow and ice conditions, and other hazards. I also understand mountain biking, skiing, snowshoeing, snowmobiling and dog sledding involve risks posed by loss of balance, loss of control, falling, and collisions with natural and man-made objects and other participants. I further agree that all of these risks and dangers are necessary to winter activities. New York Law imposes a duty on you to become apprised of, and understand, the risks inherent in these sports, which are set forth above, so that you make an informed decision whether to participate notwithstanding the risks. New York law also imposes additional duties upon you, to which you must adhere, for the purpose of avoiding injury caused by any of the risks inherent in these winter activities. ASSUMPTION OF RISK: I have read and understand the NOTICE above. I have read, reviewed and understand the warning above. In signing, I signify that I am aware of and understand the risks inherent in these activities and that I am accountable for my action.